Boost run length and plant efficiency while solving your toughest treatment challenges. Chemical producers have unique needs that require efficient and safe solutions. Ethylene, styrene, ammonia, and other chemical producers need longer run times, less fouling, and improved compliance with safety regulations. We have a complete line of chemical treatments to help. With experience in each product sector, We can deliver industry-leading technologies that are tailored to suit your operating requirements.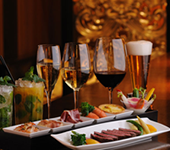 Ingredient water, process water, wastewater… all of it can directly affect the success of your company. We are ready to help you promote food safety and achieve regulatory compliance. Reuse more water and achieve consistent global results. Because a brewery has different water needs than a snack foods manufacturer, We have built a water treatment portfolio to target specific challenges like production uptime, foam control, and cleaning regulation.
Enabling municipalities to meet growing population needs, overcome scarcity challenges, and comply with regulatory requirements for water and wastewater treatment plants. Avoid potential roadblocks caused by aging infrastructure, nutrient discharge limits, and water reuse. From filtration technology that effectively treats local source water to electrodialysis that desalinates brackish water, We have the equipment and chemical solutions necessary to help you deliver clean, potable water.
Meet regulations, boost productivity, and protect the quality of your products with our treatment for utility water, ultrapure water (UPW), reactor cleaning, and more. Meeting the most stringent pharmaceutical-grade water standards, including USP, EP and JP. Water quality affects every operational aspect for manufacturers of pharmaceuticals, nutraceuticals, botanicals, enzymes, and personal care products. We offer water treatment, reactor cleaning, USP/UPW production, process fluids treatment and pharmacopoeia monitoring instruments.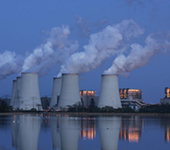 Power producers face stringent regulations on water and solid waste discharge, CO2 emissions, selenium/mercury removal, and air quality. We can help you meet those regulations while reducing costs and producing more power to the grid. Outsourced, emergency, and on-going water solutions to help decrease overhead and produce more power. We help boost your power generation by using cost-efficient and regulation-compliant water treatment technologies.
Reducing water usage, treating discharge water, and pre-treating resources in transport are just some of the solutions that we offer to lower operating costs. Maximize mining yield and achieve environmental compliance with turnkey process and water treatment solutions. Products include chemical treatment programs for influent, boiler/cooling, wastewater, dust control, and process streams. We also offer advanced membrane and filtration systems for desalination, water, and process treatment.